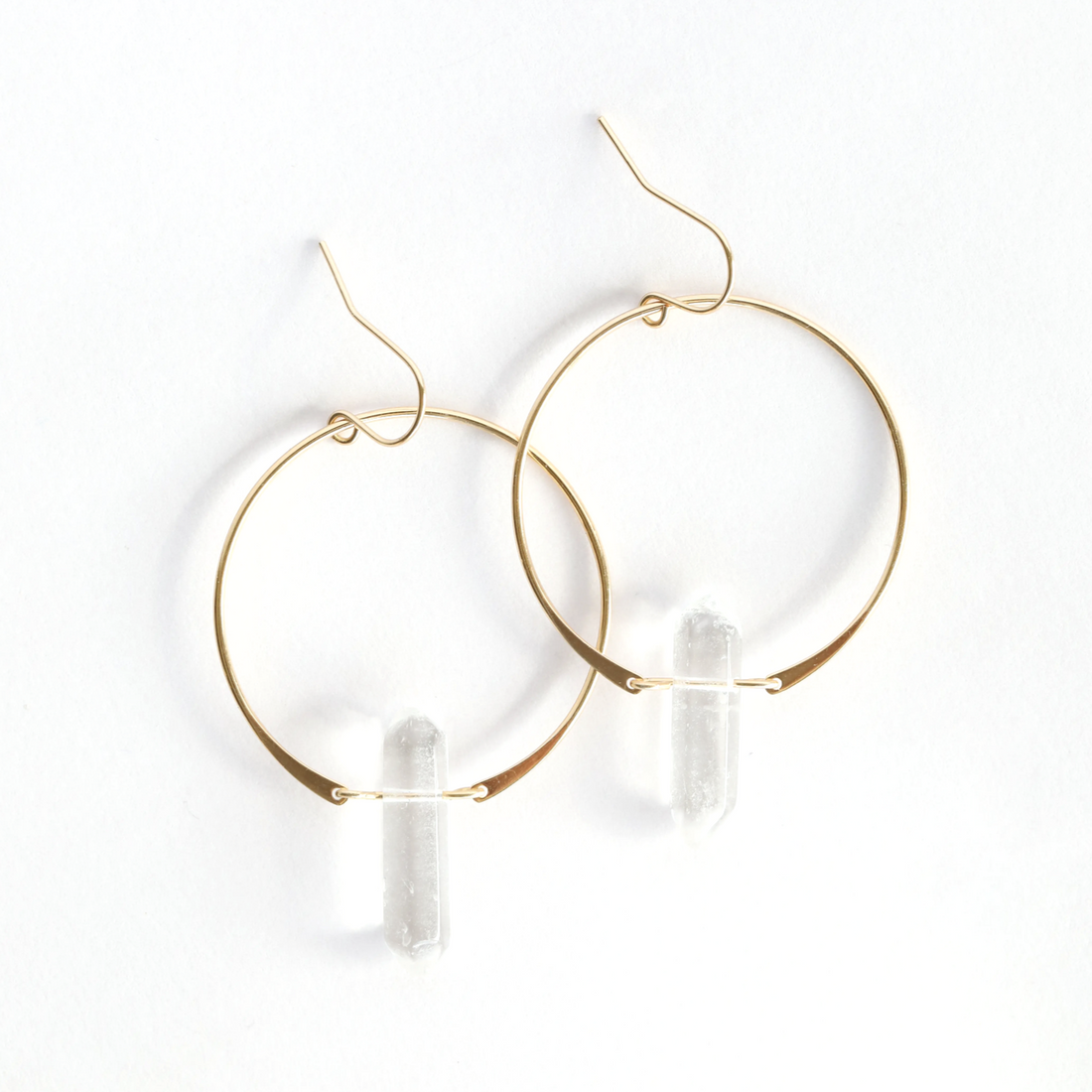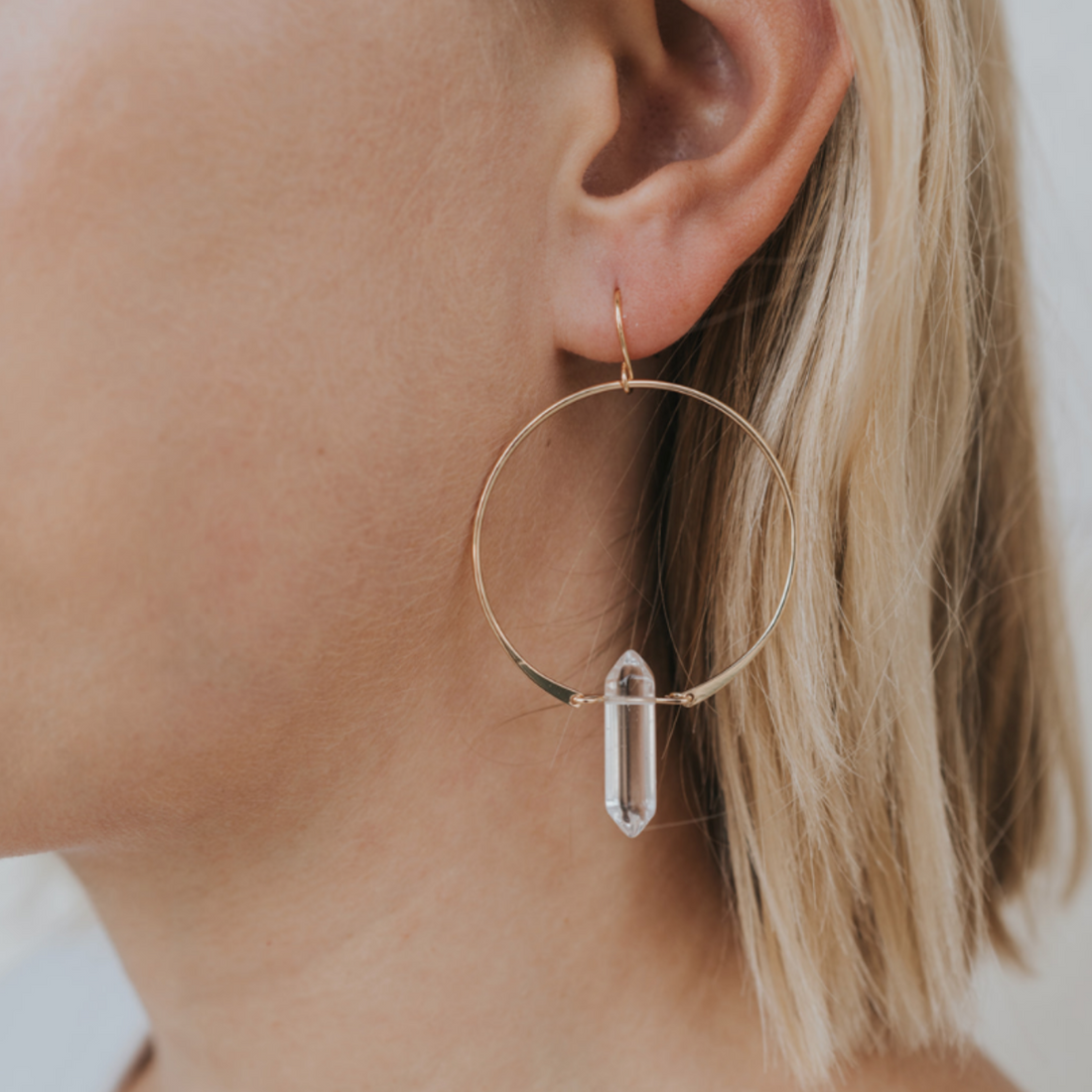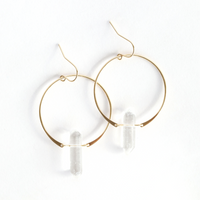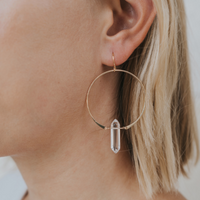 HOOP EARRINGS | CLEAR QUARTZ
Clear Quartz is a high vibrational stone, known as the ultimate healing crystal with its ability to amplify energy and attune to your higher self. Use Clear Quartz to help strengthen and motivate the wearer's aura.
These double pointed crystal earrings are handcrafted out of 18kt gold over sterling silver. Hoop measures 4cm in diameter. Each polished gemstone is roughly 2.5cm long - as with natural stones, each will vary in color and size.
Made in United States of America