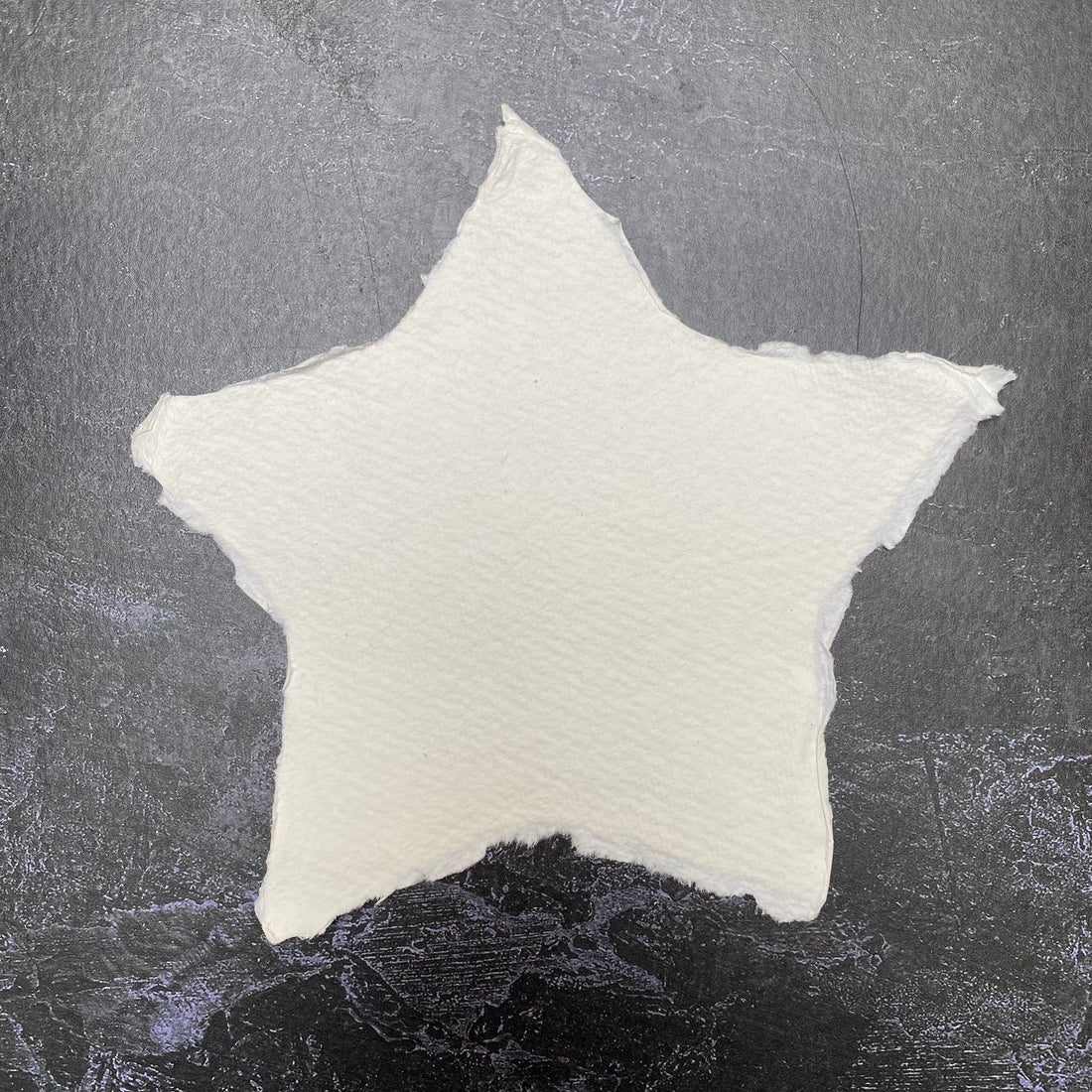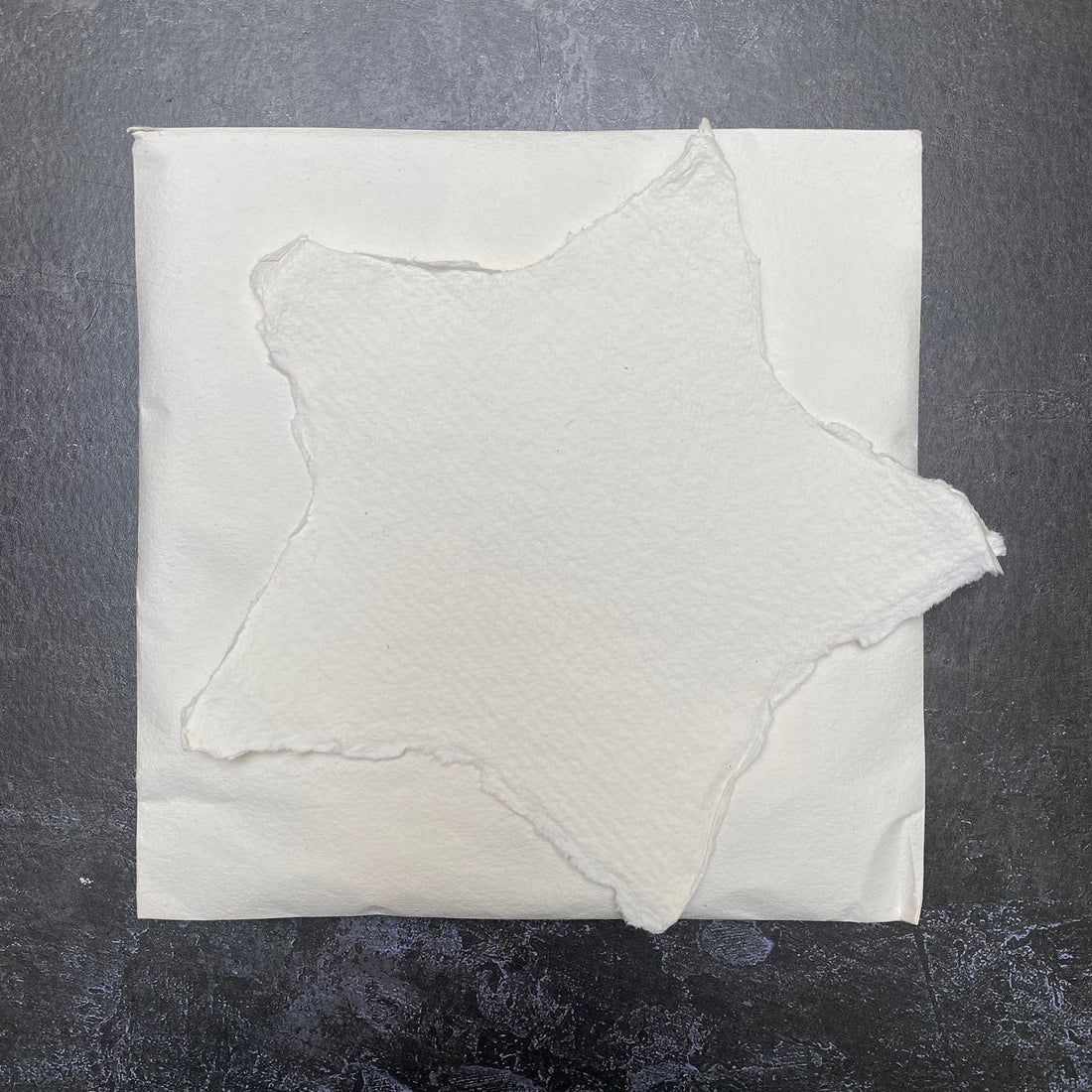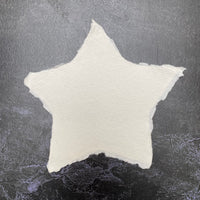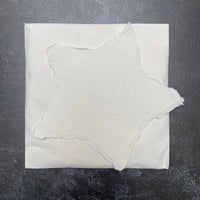 LARGE PAPER STARS | PACK 20
Handmade paper from Khadi Papers India. 
The paper is formed in a star shaped mould with a natural deckle edge. 
No two stars are exactly the same. 
This paper is made from 100% long fibred cotton rag.
Internally sized with neutral pH size.  Acid free.  Medium-Rough surface.
For watercolour and all painting and drawing media. Decorate and string together to make your own bunting. Packaged in a paper envelope.

Small: 15 x 15 cm