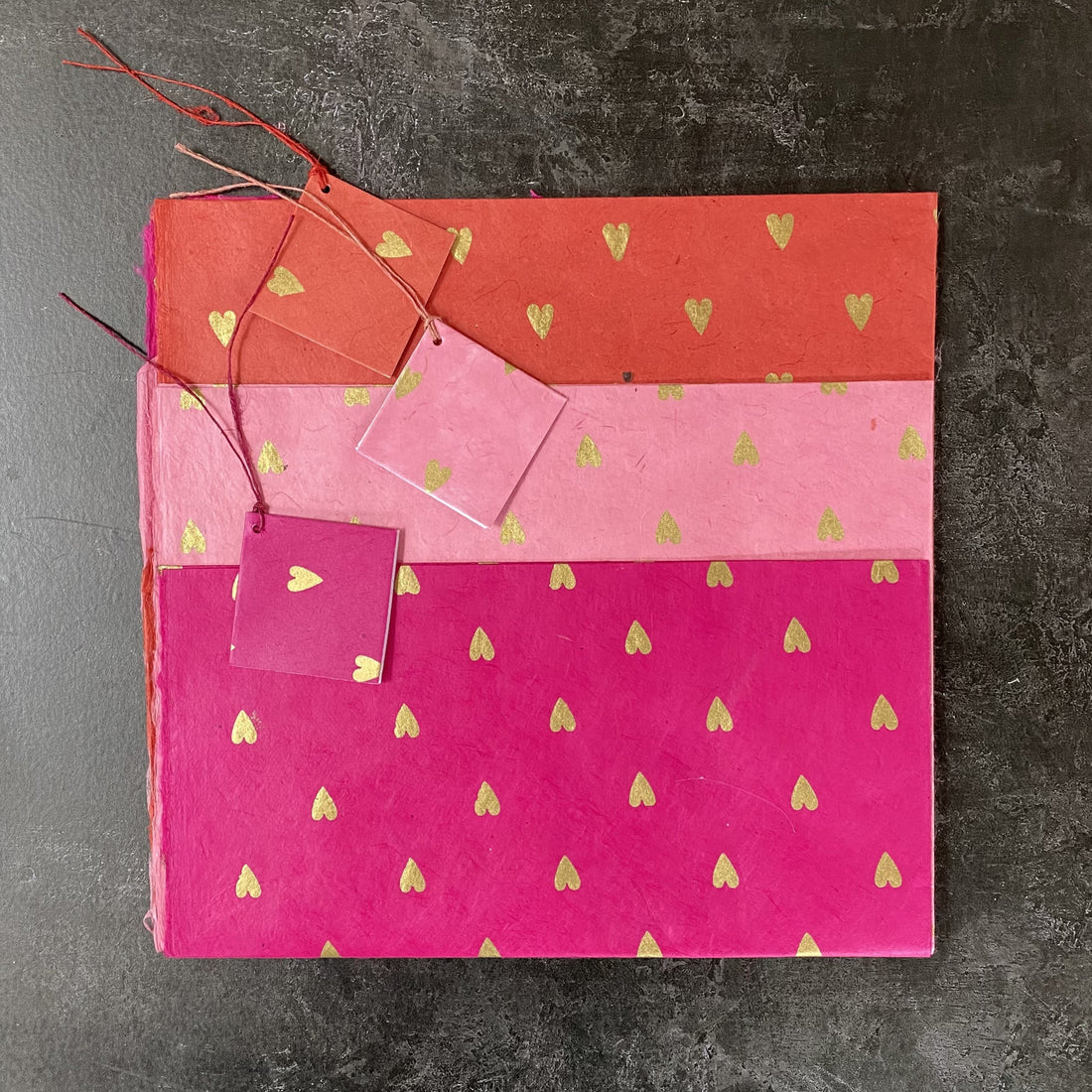 LOKTA HEART GIFTWRAP PACK
These gorgeous giftwrap packs come with 3 sheets of beautiful heart design wrapping paper and matching plain gift tags.
Each sheet of giftwrap is approx 75 x 50cm in size.
All the paper is Fair Trade and handmade in Nepal from Lokta, a plant native to the Himalayas. The paper is acid-free and the vibrant colours are created using only natural dyes.
Dimensions: 75 x 50cm (x 3 sheets)