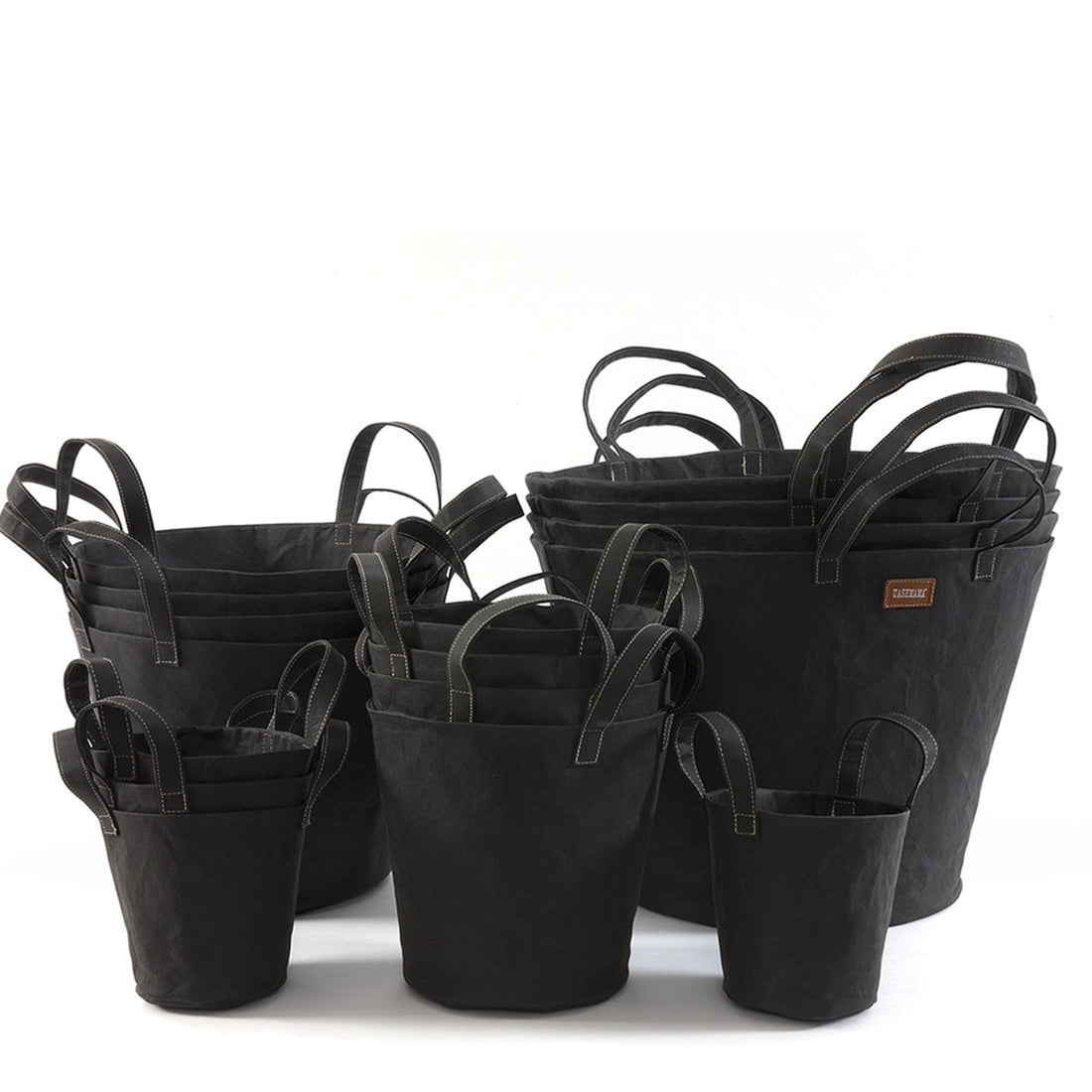 Think French basket but Italian style and made from paper, no one will have one like this.

X SMALL W13 x D13 x H17
SMALL W19 x D19 x H24
MEDIUM W26 x D26 x H28
LARGE W35 x D35 x H37
Wash in warm water using a mild soap or detergent.
We recommend washing the brighter colours separately, these colours are designed to fade.
If you're using your UASHMAMA product for herbs, plants or flowers be sure to use a small pot, vase or container.
Do not pot directly into the product.
This product is not waterproof, water will not hurt our bags but they will leak so remember to use a plant tray.
100% Organic