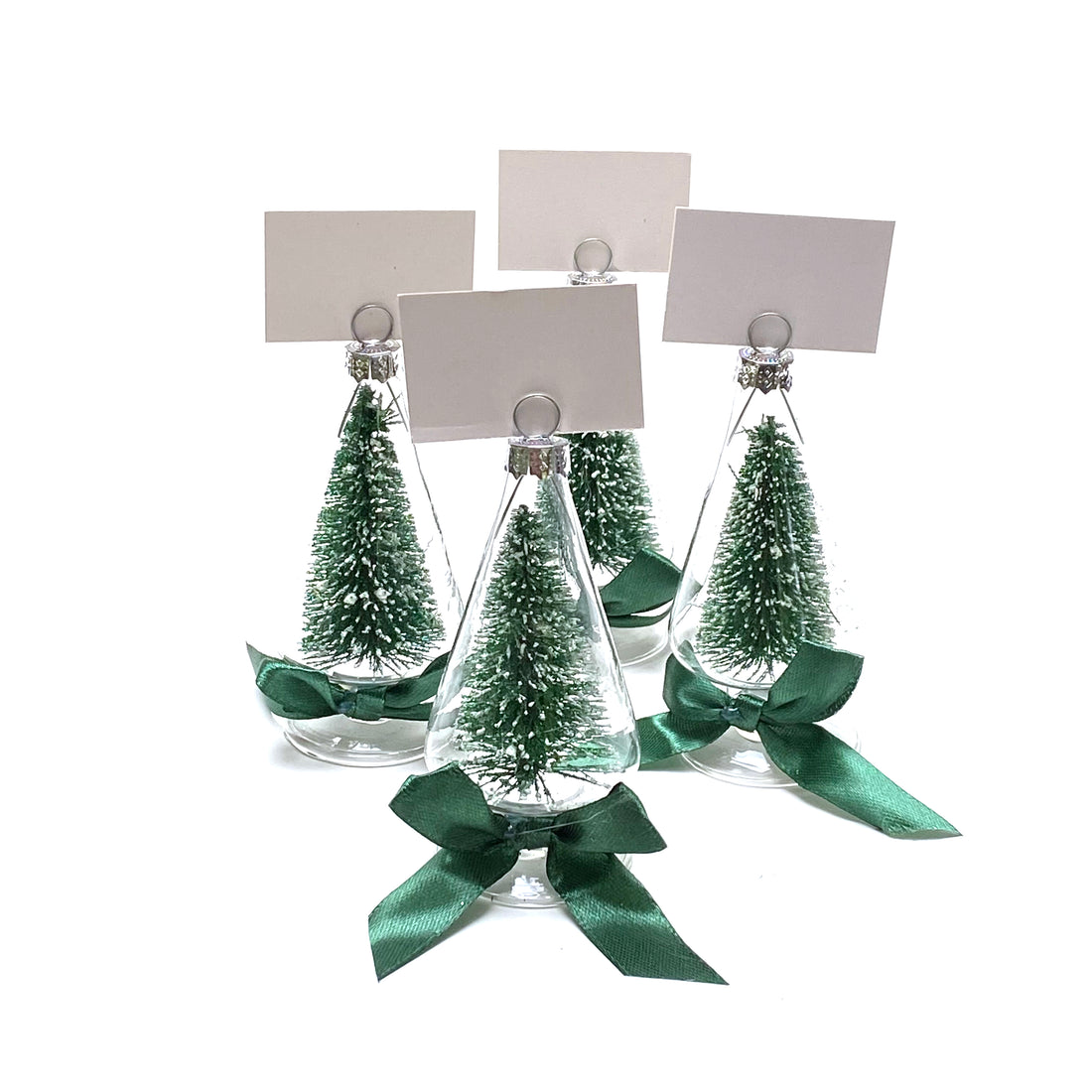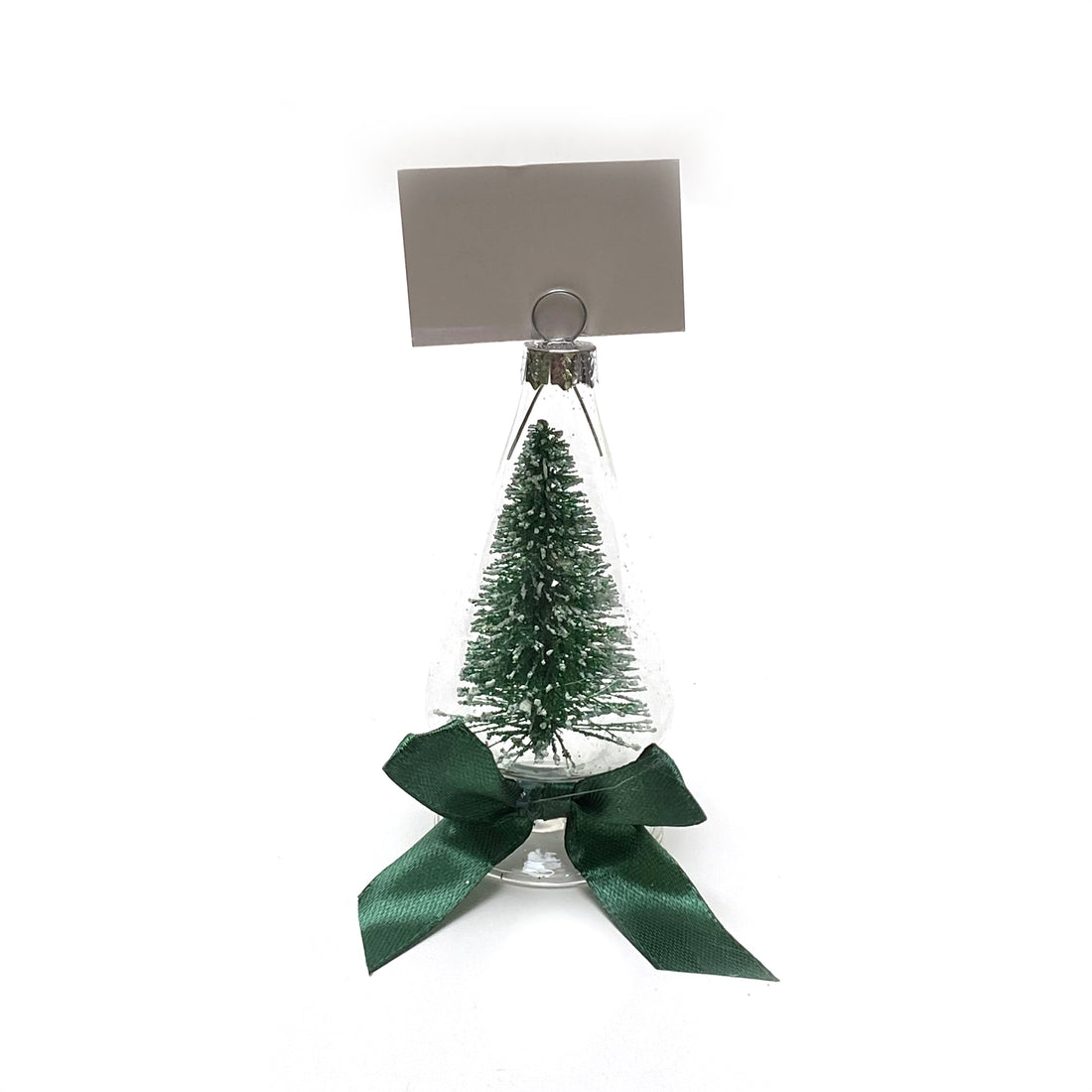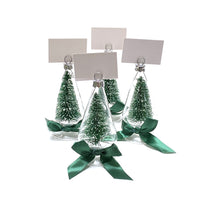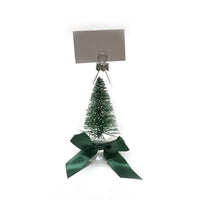 SET 4 GLASS TREE PLACECARD HOLDERS
Transform your holiday table into a winter wonderland with our exquisite Glass Christmas Tree Placecard Holders. Crafted with precision and attention to detail, these delicate ornaments are not only functional but also add a touch of sophistication to your seasonal décor.
Each placecard holder is beautifully shaped as a classic Christmas tree, capturing the spirit of the season.
The wide, stable base ensures that your placecards remain securely in place, even in the midst of holiday festivities.
Perfect for holiday dinners, parties, or any special occasion, these placecard holders also double as delightful table décor or keepsake ornaments.
This set includes four individual placecard holders, allowing you to elegantly designate seating arrangements for your guests.
Simply slide in your own placecards or use them with our included blank cards for a customized touch.
Height: 9 cm
Width: 3.8cm
Care Instructions:
To maintain their lustrous shine, wipe with a soft, lint-free cloth. Avoid abrasive materials or harsh chemicals.
Elevate your holiday gatherings with these Glass Christmas Tree Placecard Holders, adding a touch of festive elegance to your cherished moments. Order your set today and make this holiday season truly unforgettable!
Buy more placecards here