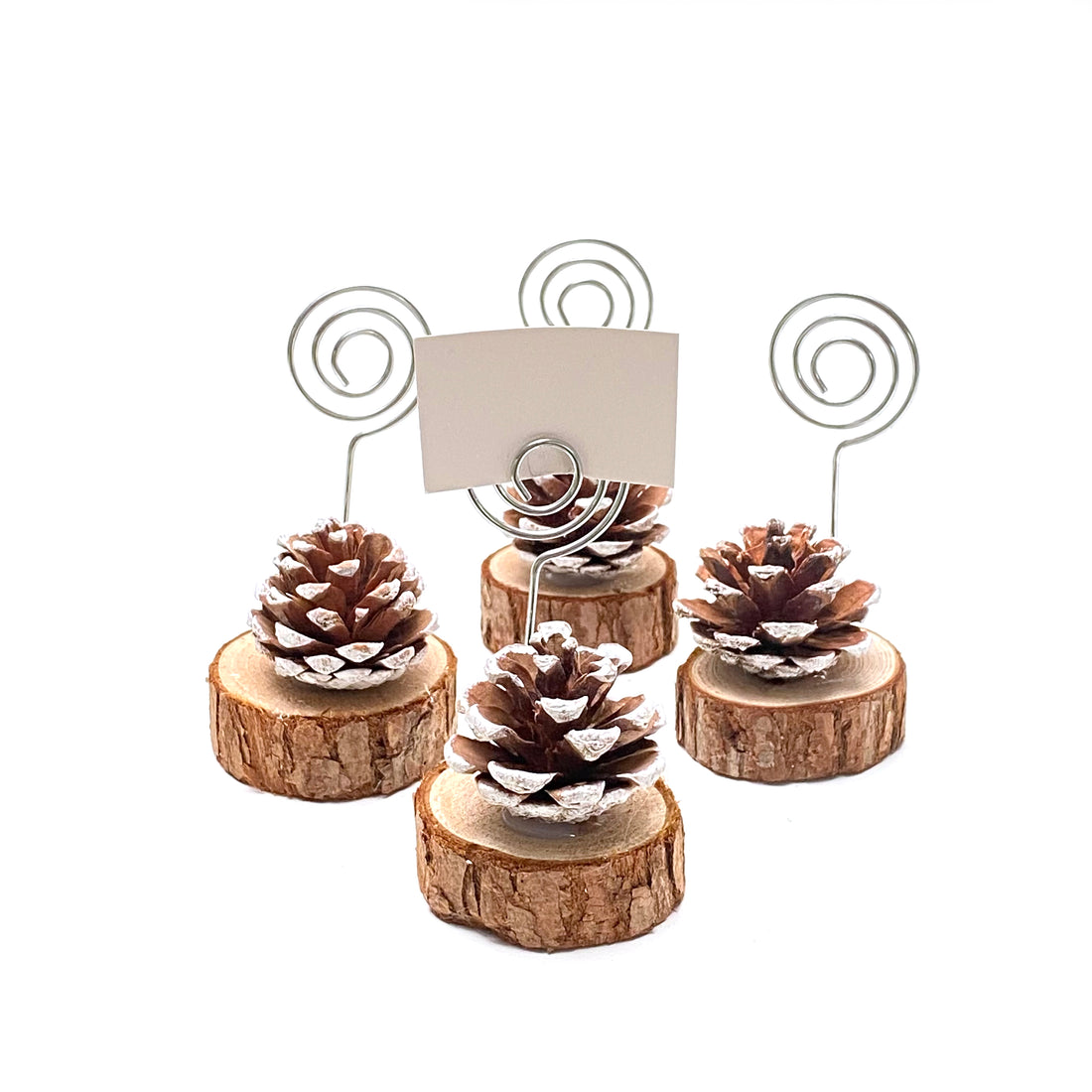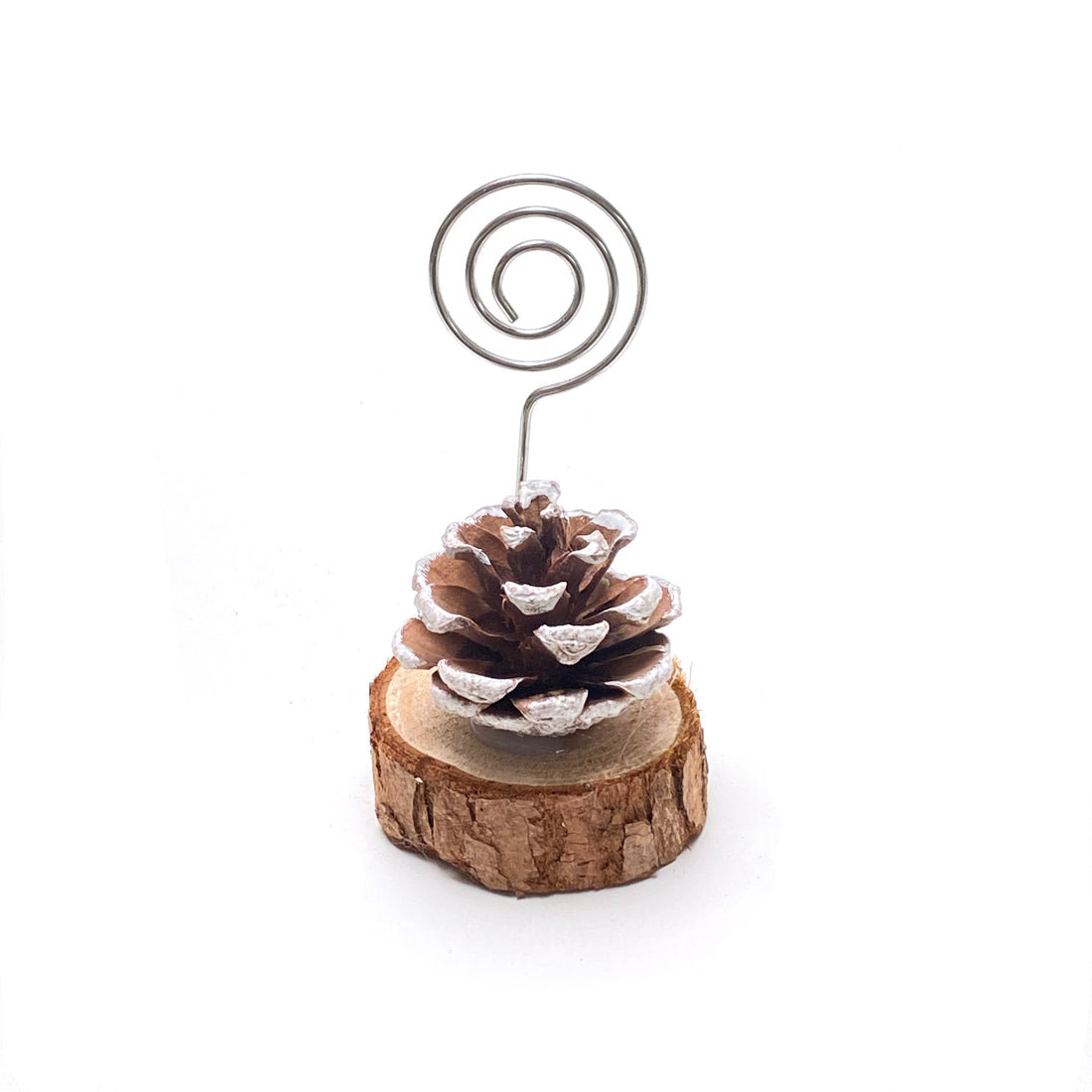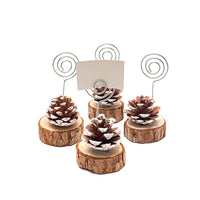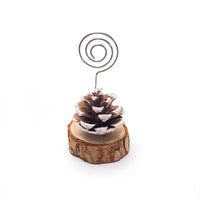 SET 4 PINECONE PLACECARD HOLDERS
Embrace the natural charm of the season with our exquisite Pinecone and Wood Placecard Holders. Crafted with meticulous attention to detail, these rustic-inspired holders not only serve a practical purpose but also infuse warmth and character into your table setting.
Each placecard holder features a lifelike pinecone delicately perched on a sturdy wooden base, evoking the beauty of the outdoors.
Crafted from high-quality, sustainable wood, and meticulously finished to retain its natural texture, ensuring each piece is unique.
The solid wooden base provides stability, preventing any accidental tip-overs and ensuring your placecards remain securely in place.
Perfect for holiday dinners, rustic-themed events, weddings, or any special occasion, these holders also make delightful keepsakes or décor accents.
This set includes four individual placecard holders, allowing you to elegantly designate seating arrangements for your guests.
Simply slide in your own placecards for a personalized touch.
Height: 8.3cm
Width: 4cm
Pinecone Length: 3cm approx.

Care Instructions:
To maintain their natural beauty, wipe gently with a soft, dry cloth. Avoid exposure to excessive moisture or harsh cleaning agents.
Buy your placecards here