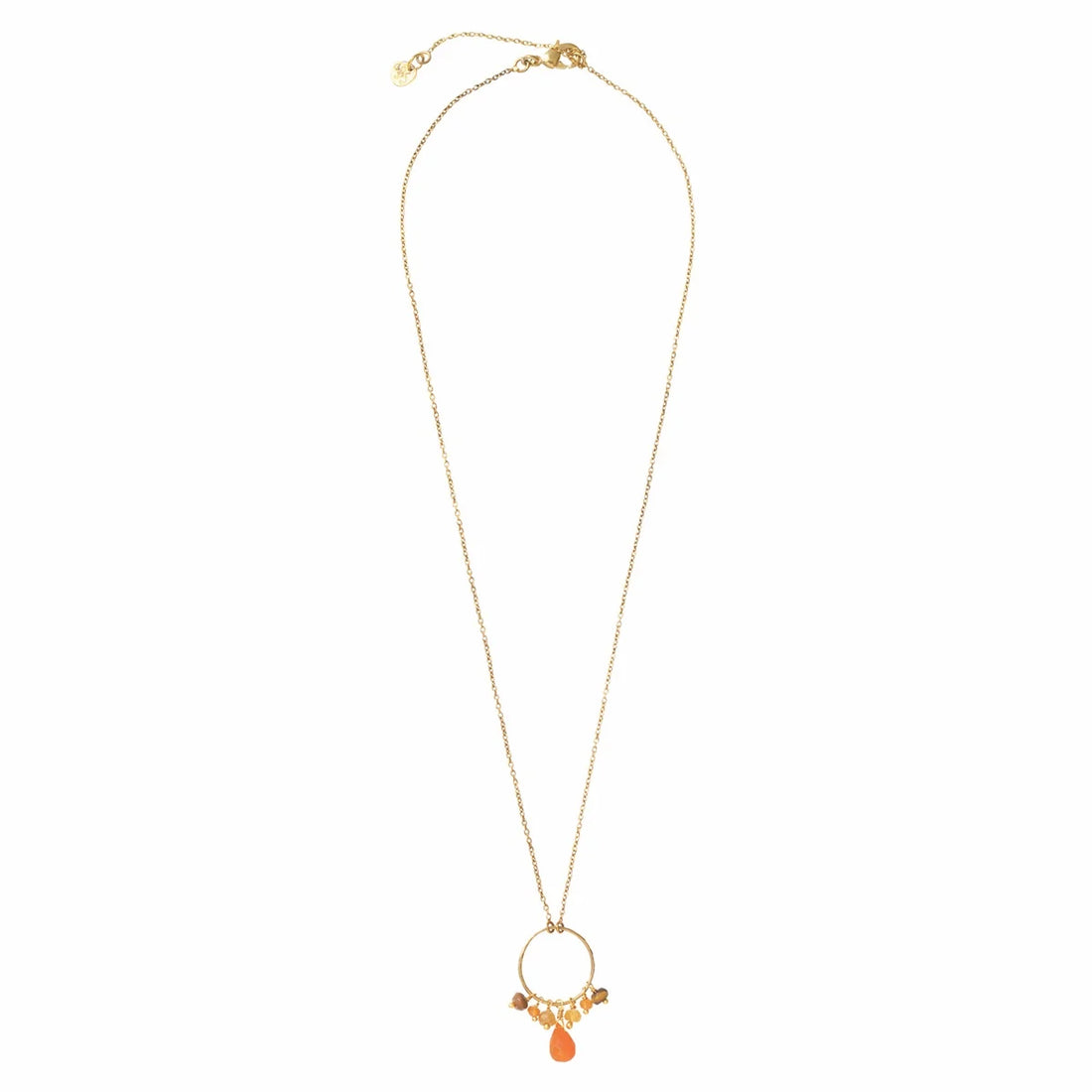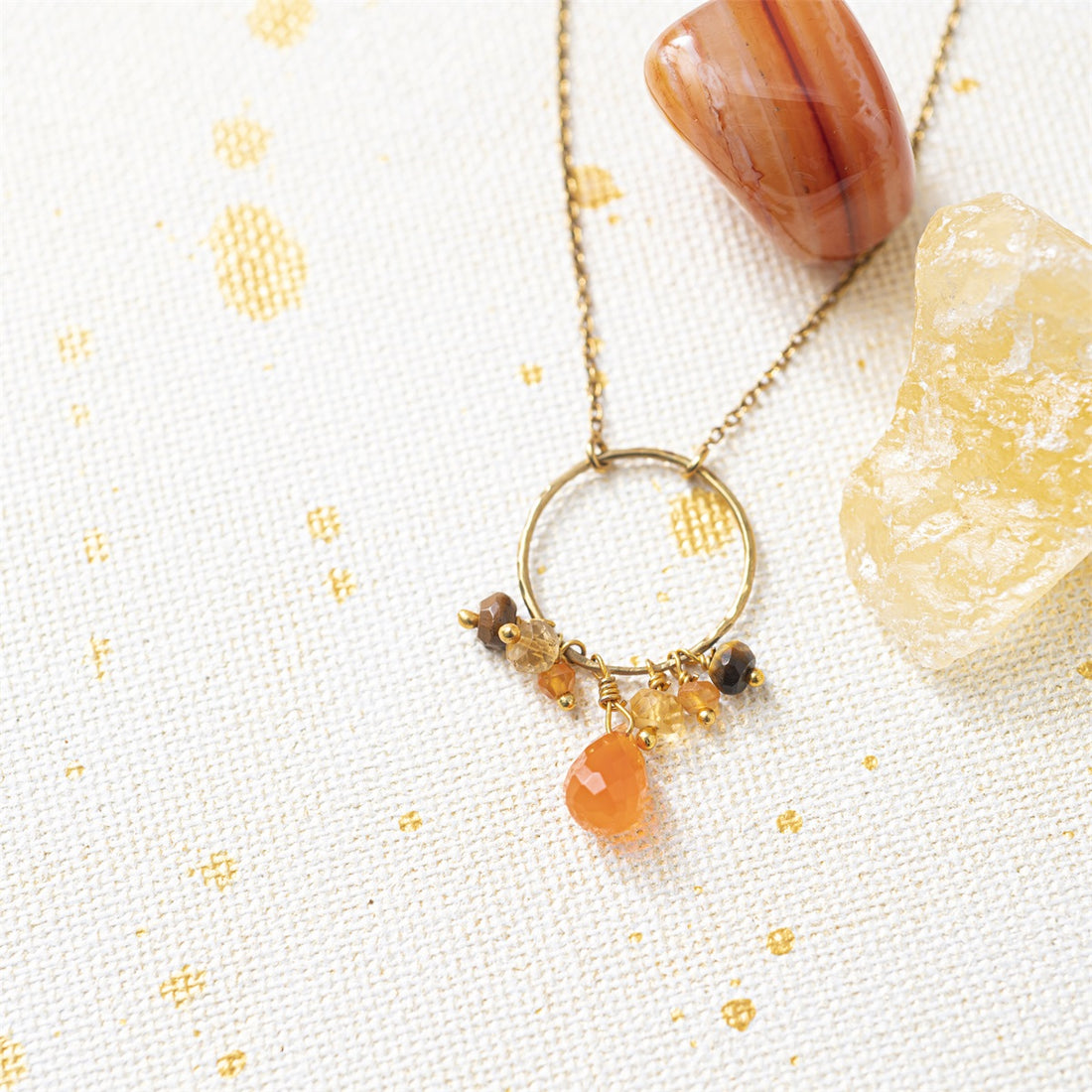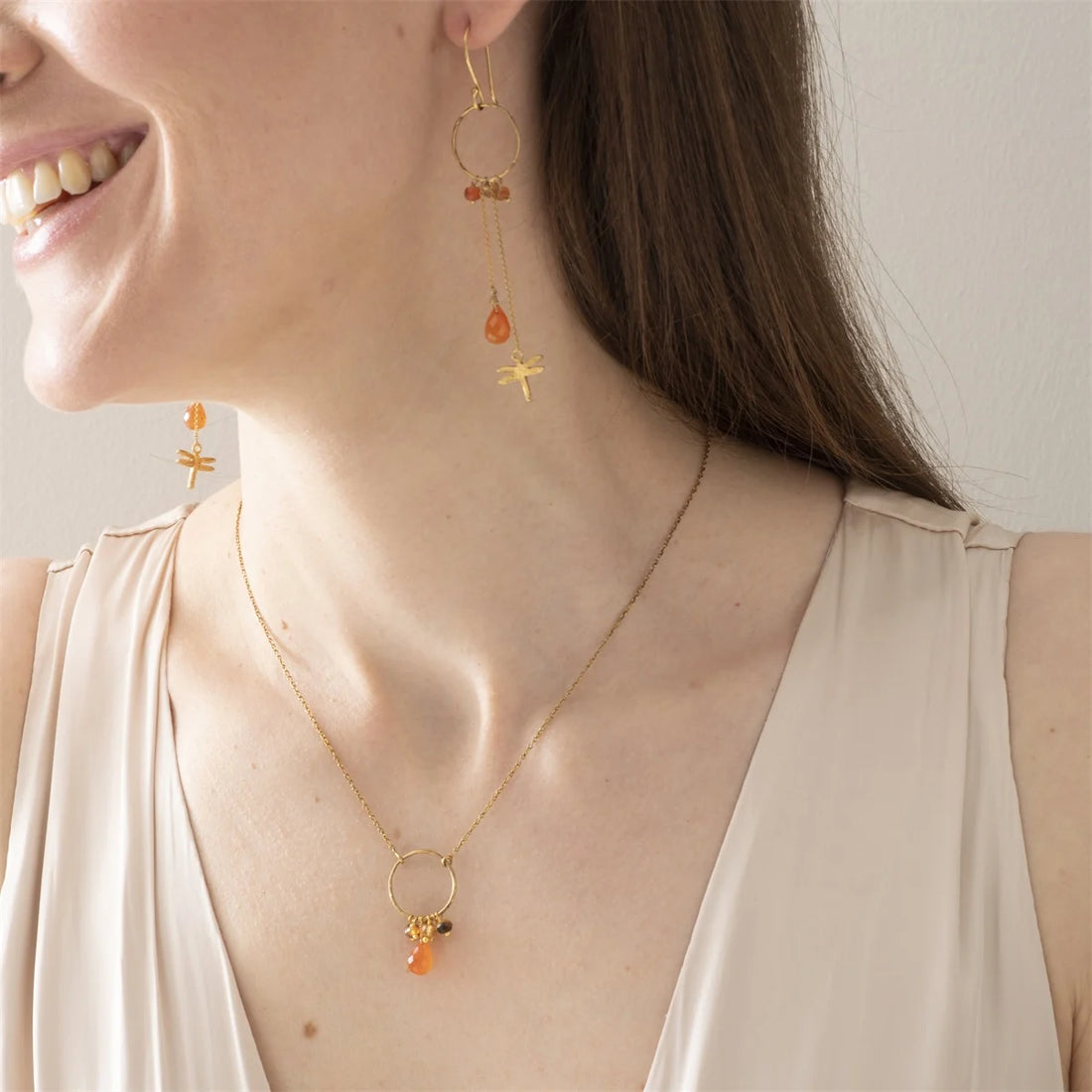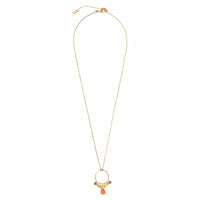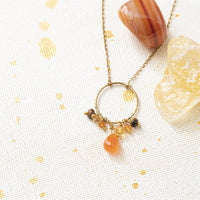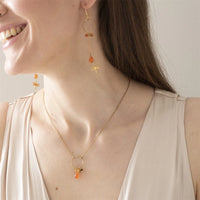 SPARKLES CARNELIAN MIX GOLD NECKLACE
This gilded brass necklace has a ring with faceted gemstones and an oval carnelian gemstone. The length of the necklace is 42-47 centimeters.
Carnelian is courageous and creative. Don't know where to start? Carnelian goes with you and shows the way.
Gemstones are created by nature. Every gemstone is unique. That's why the colour of your piece of jewelry may look slightly different from the picture.