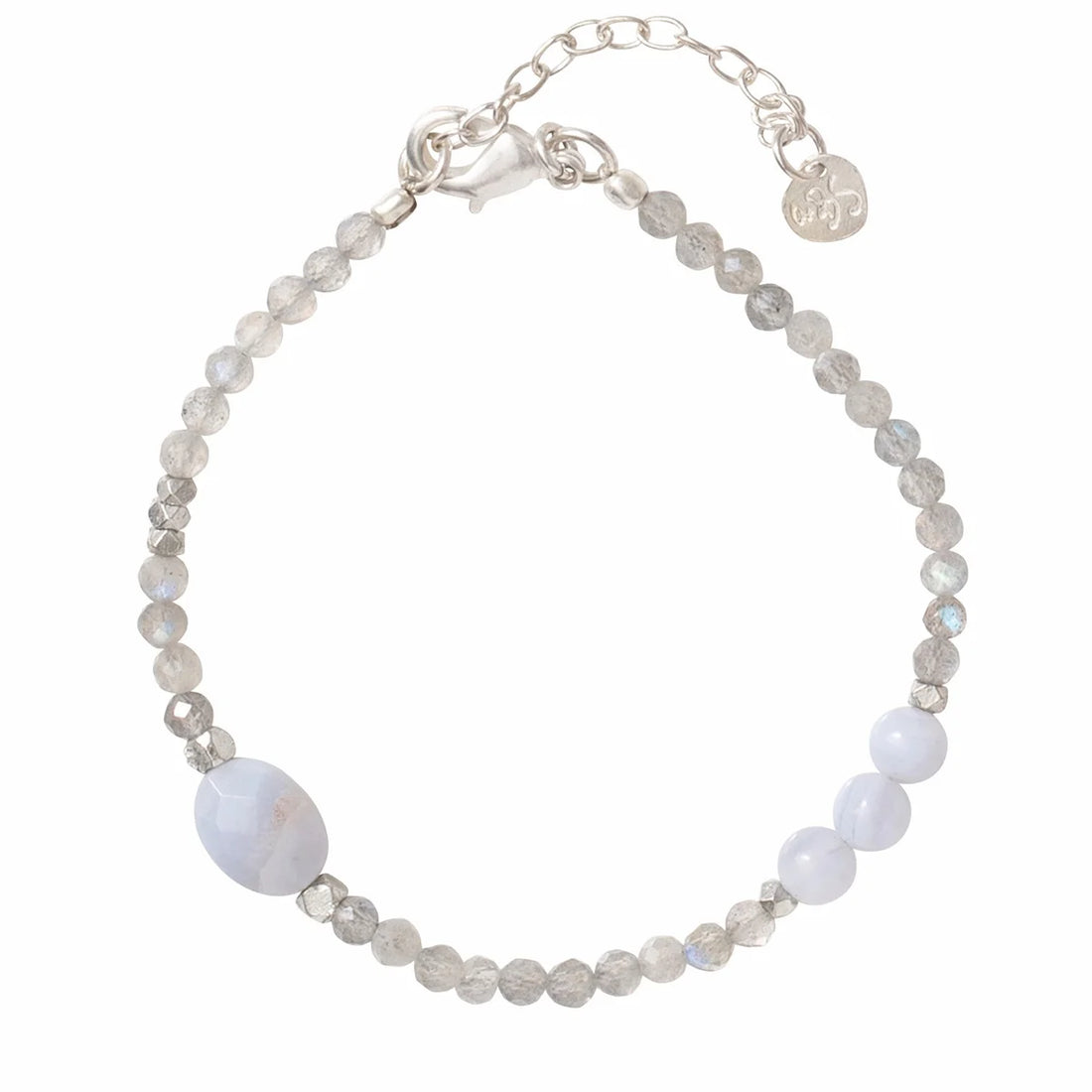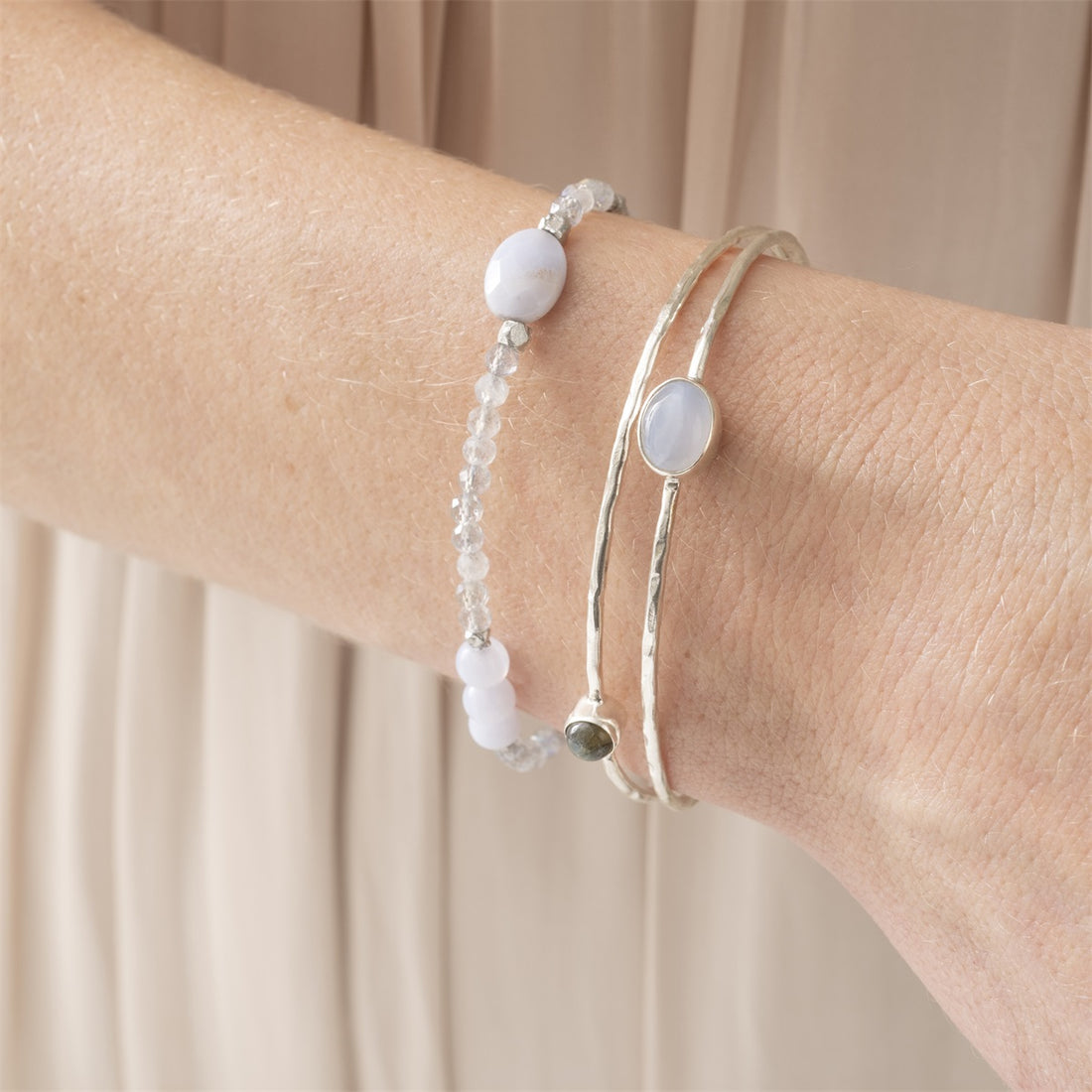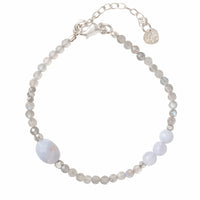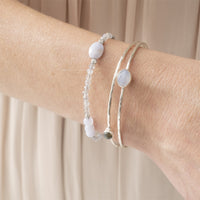 SWEET LABRADORITE BLUE LACE AGATE SILVER BRACELET
This bracelet is made of faceted labradorite gemstones, three round blue lace agate gemstones, an oval blue lace agate gemstone and brass beads.
Dreading a difficult conversation? Blue agate always remains calm. The gemstone of communication will help you get your true message across. Together, you'll get to the heart of the matter.
Labradorite has very strong intuition. Don't know what to do? Labradorite will show you the way. Labradorite also gathers all your strengths and attracts success. Isn't that a nice bonus?
Gemstones are created by nature. Every gemstone is unique. That's why the color of your piece of jewelry may look slightly different from the picture.
16-22cm