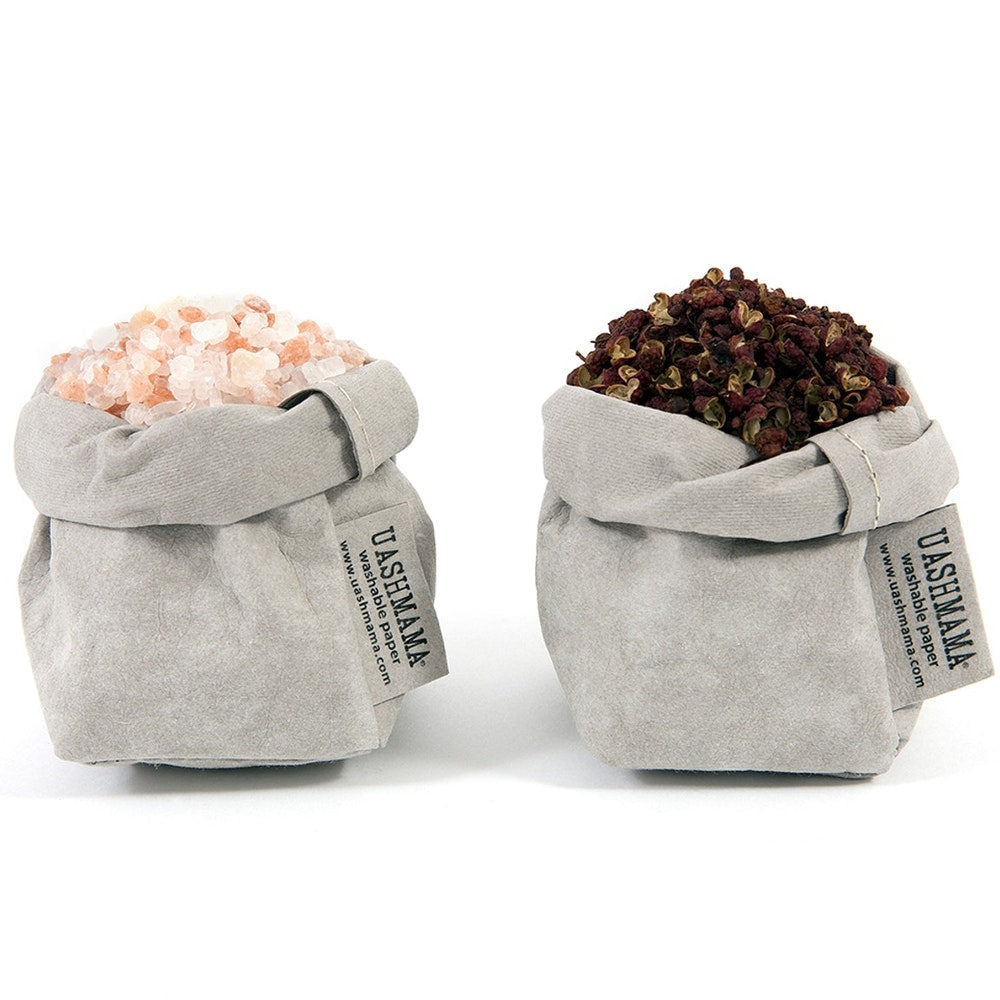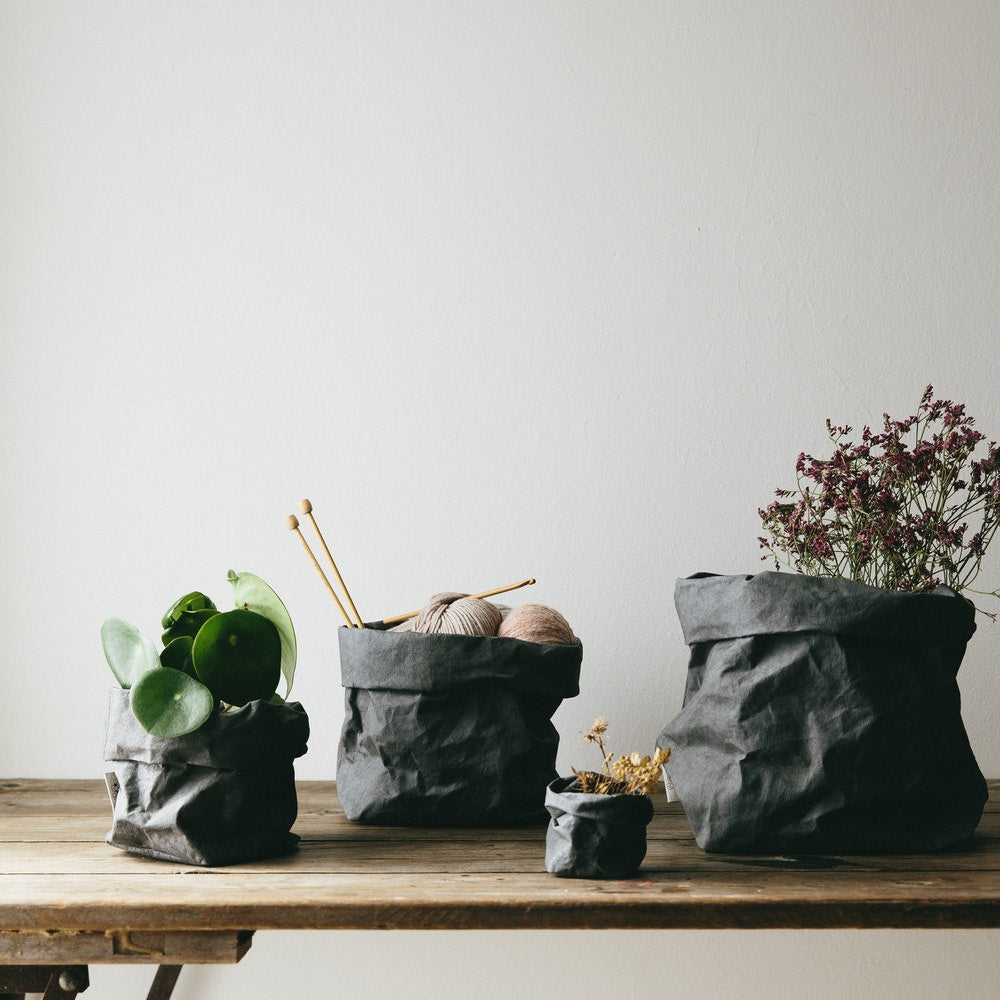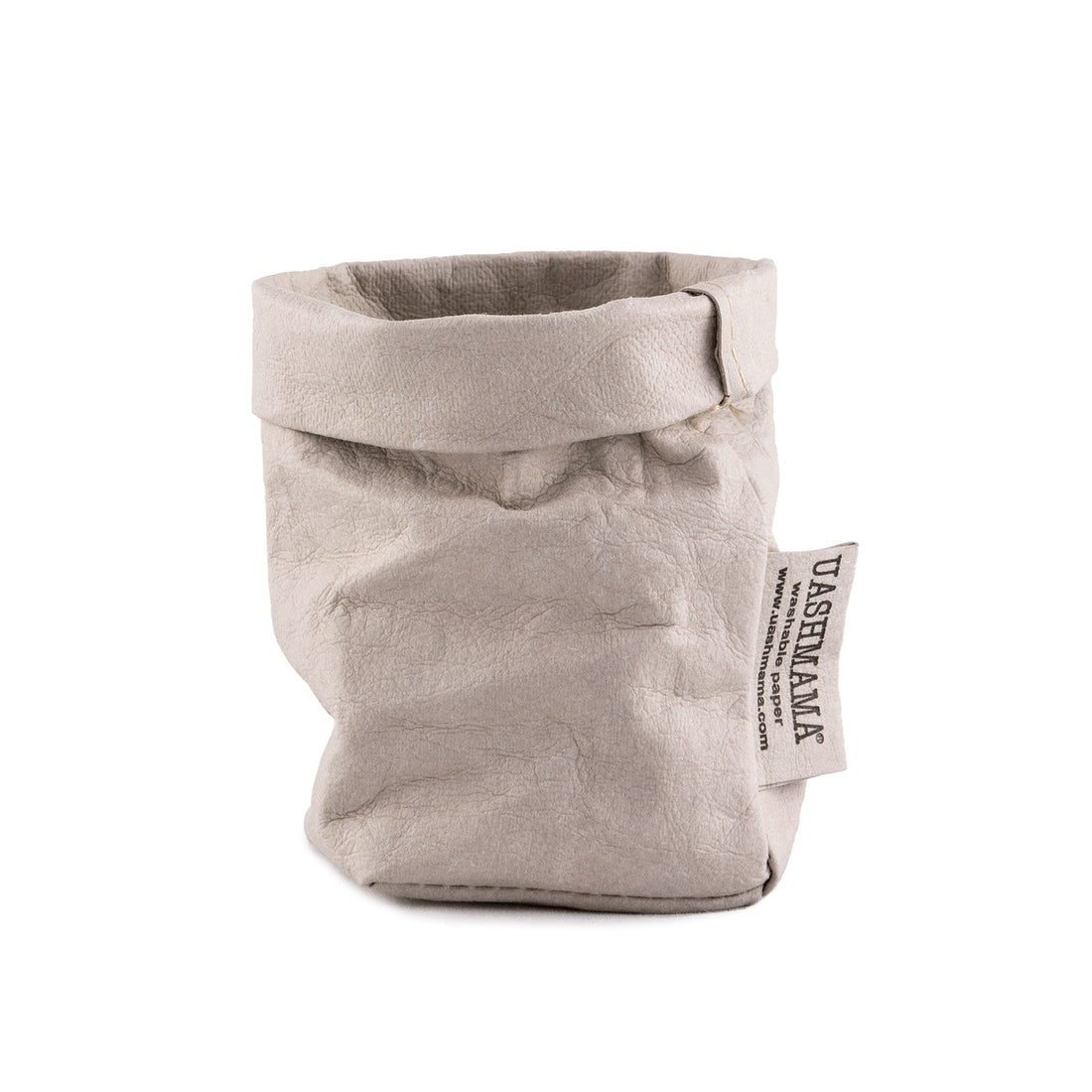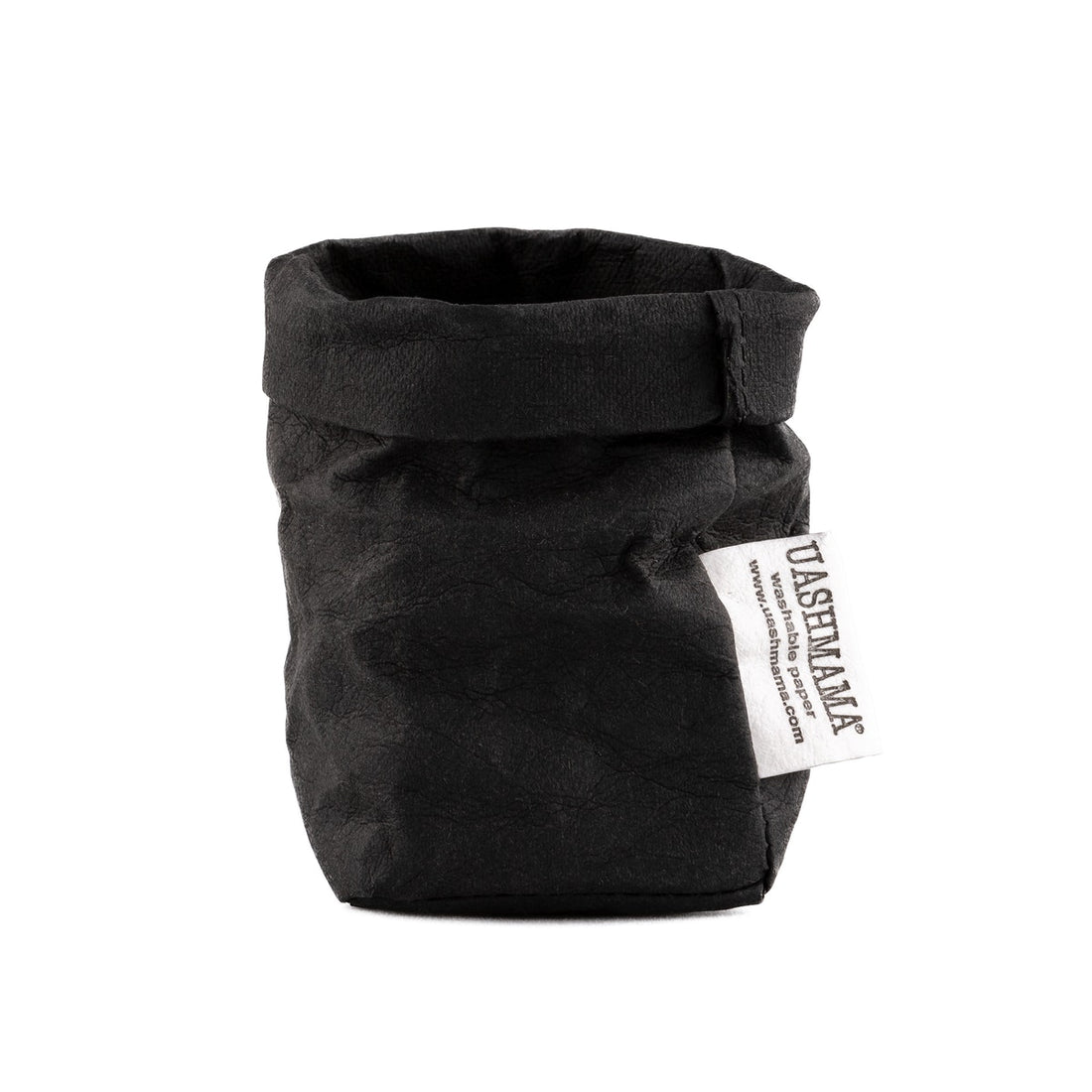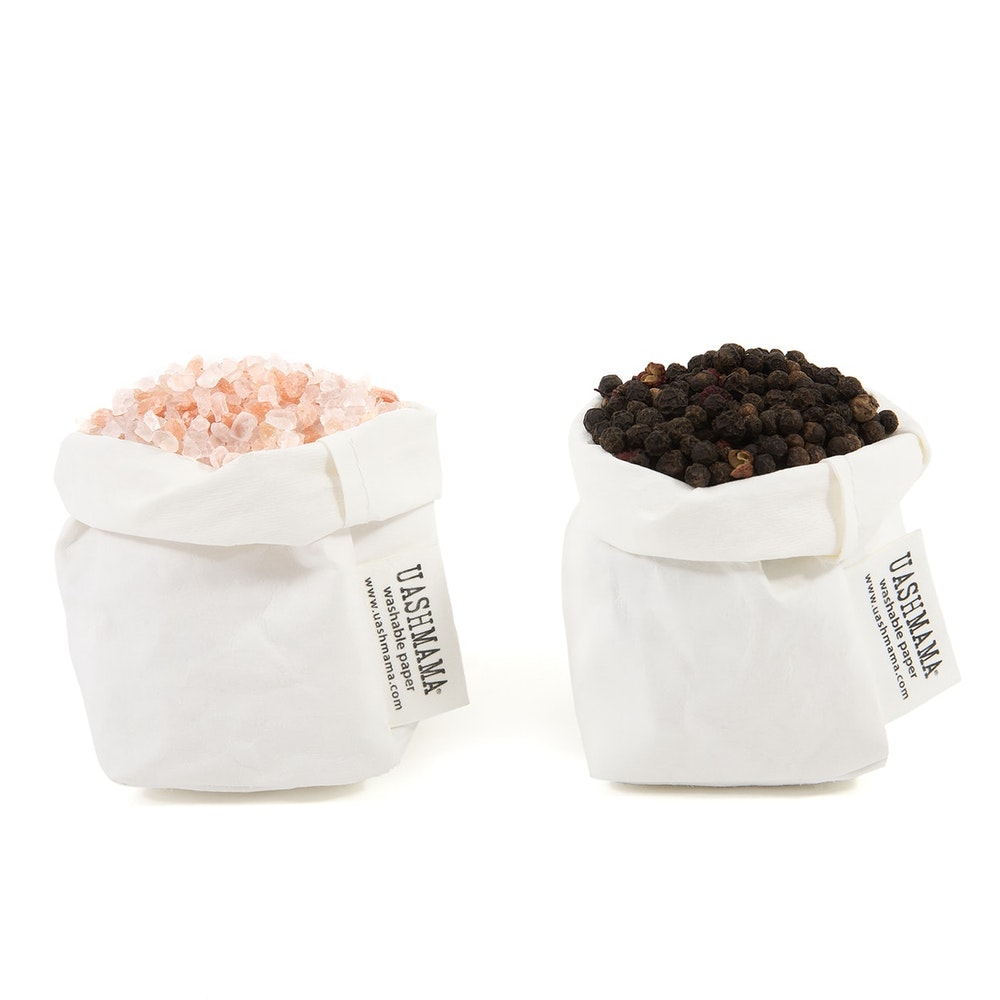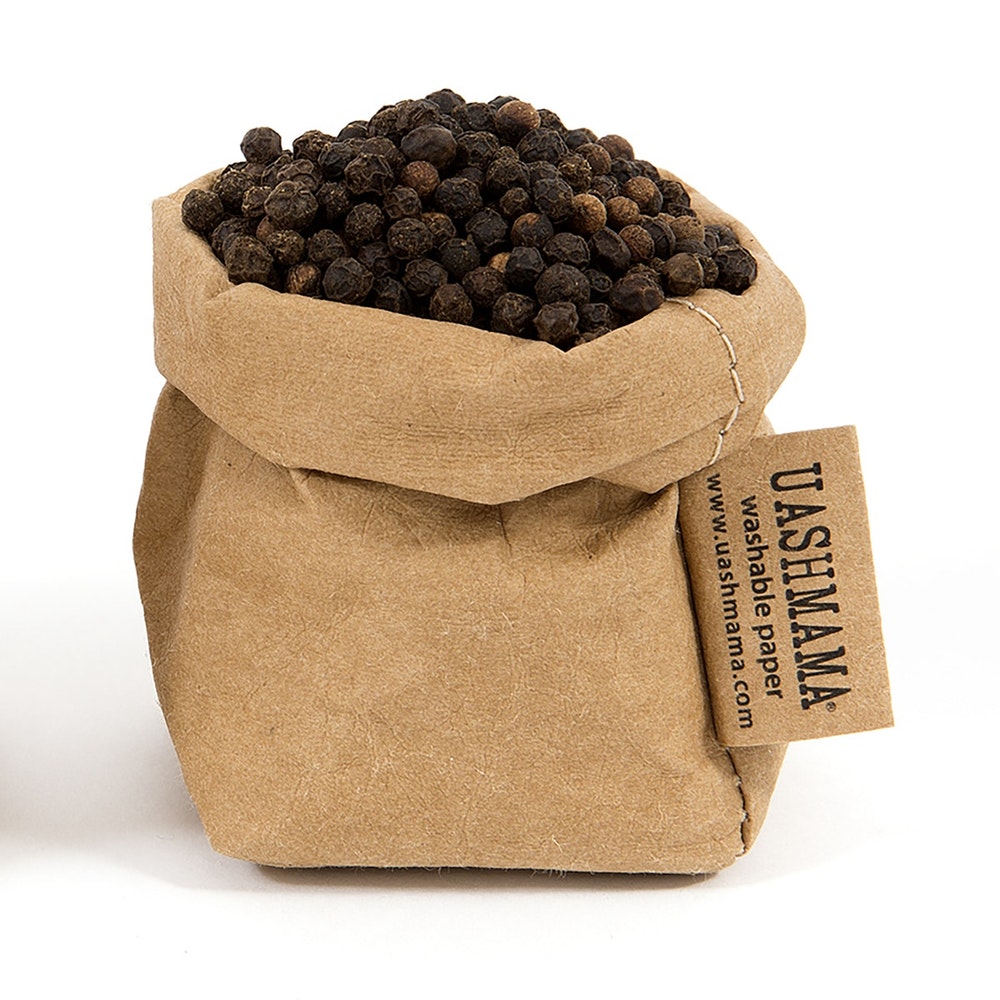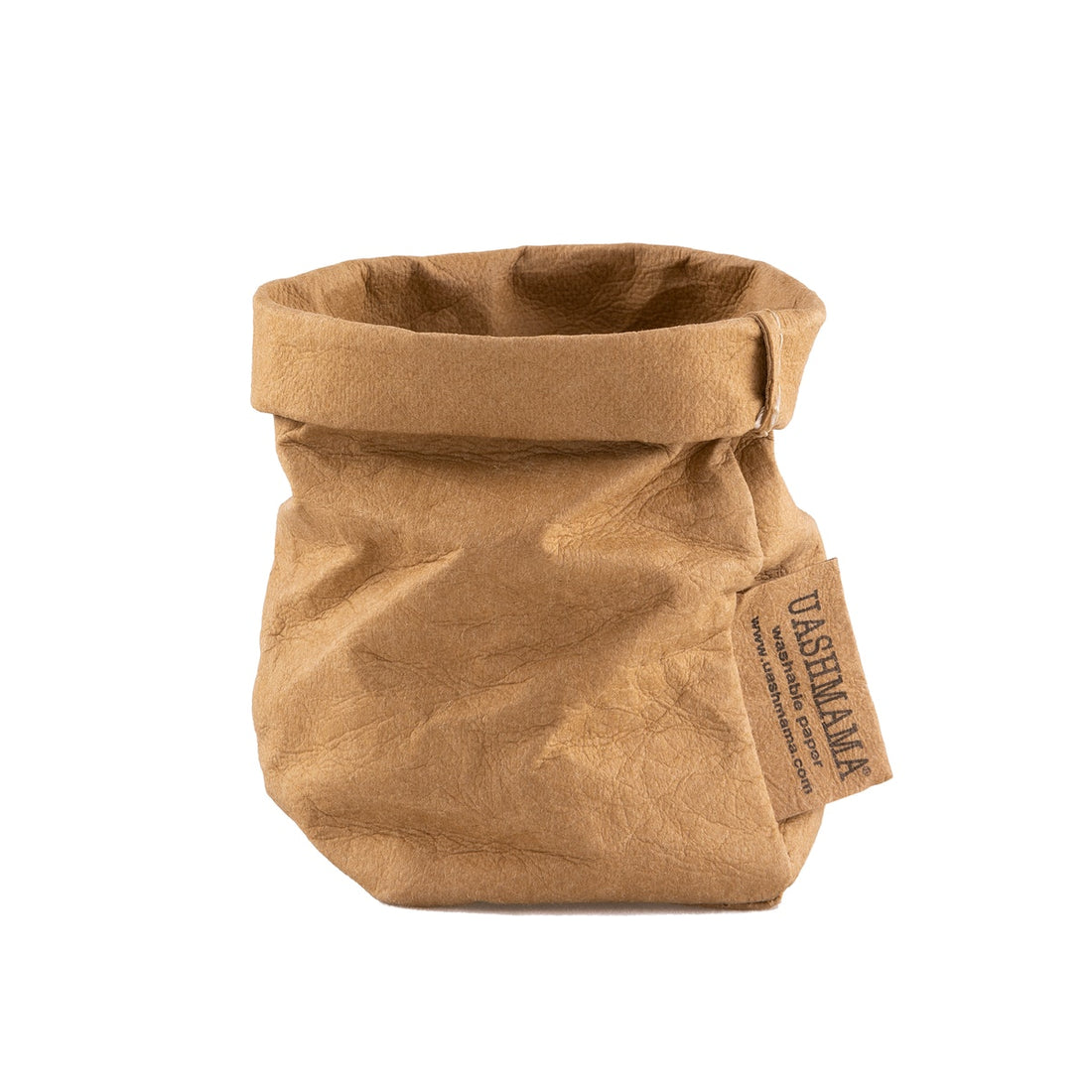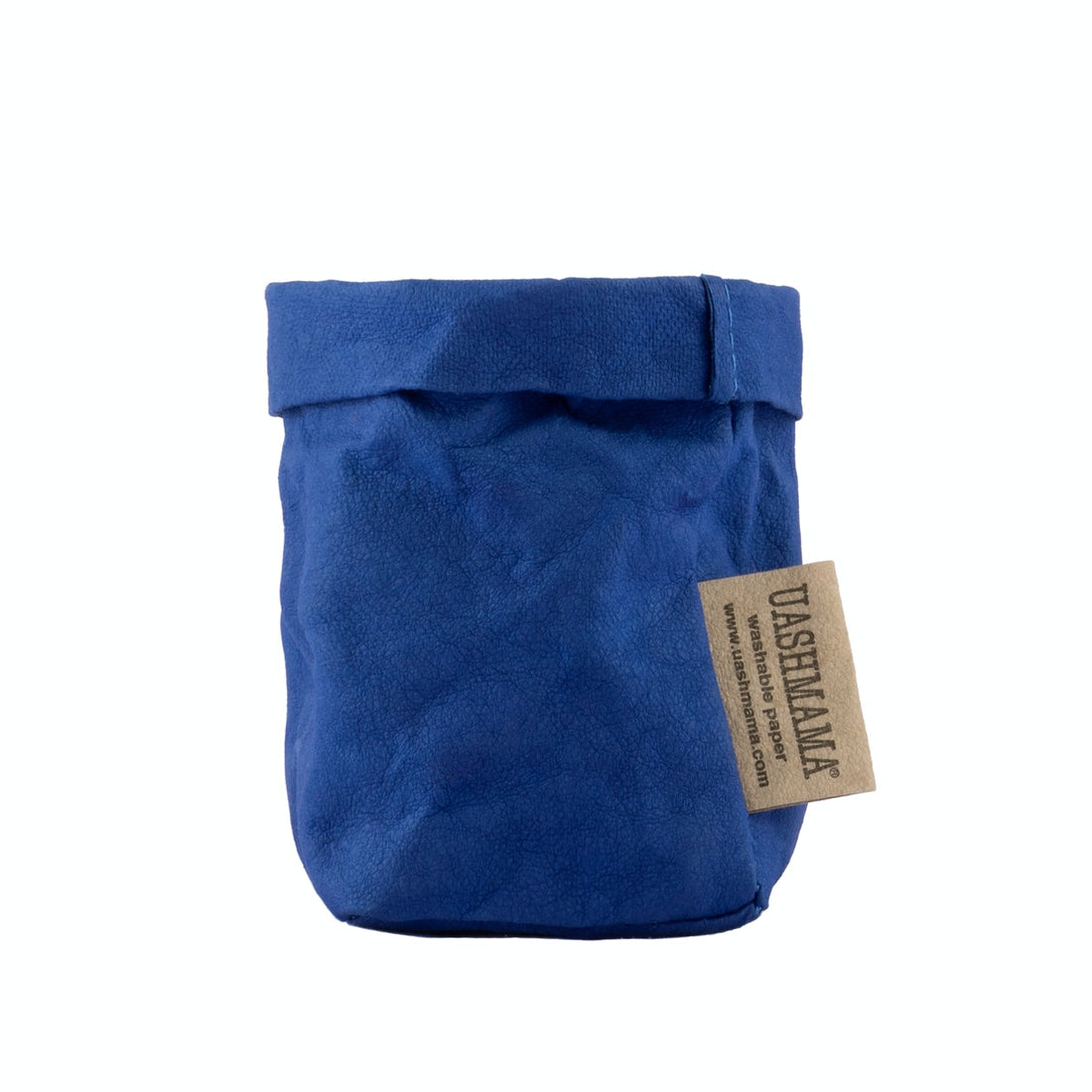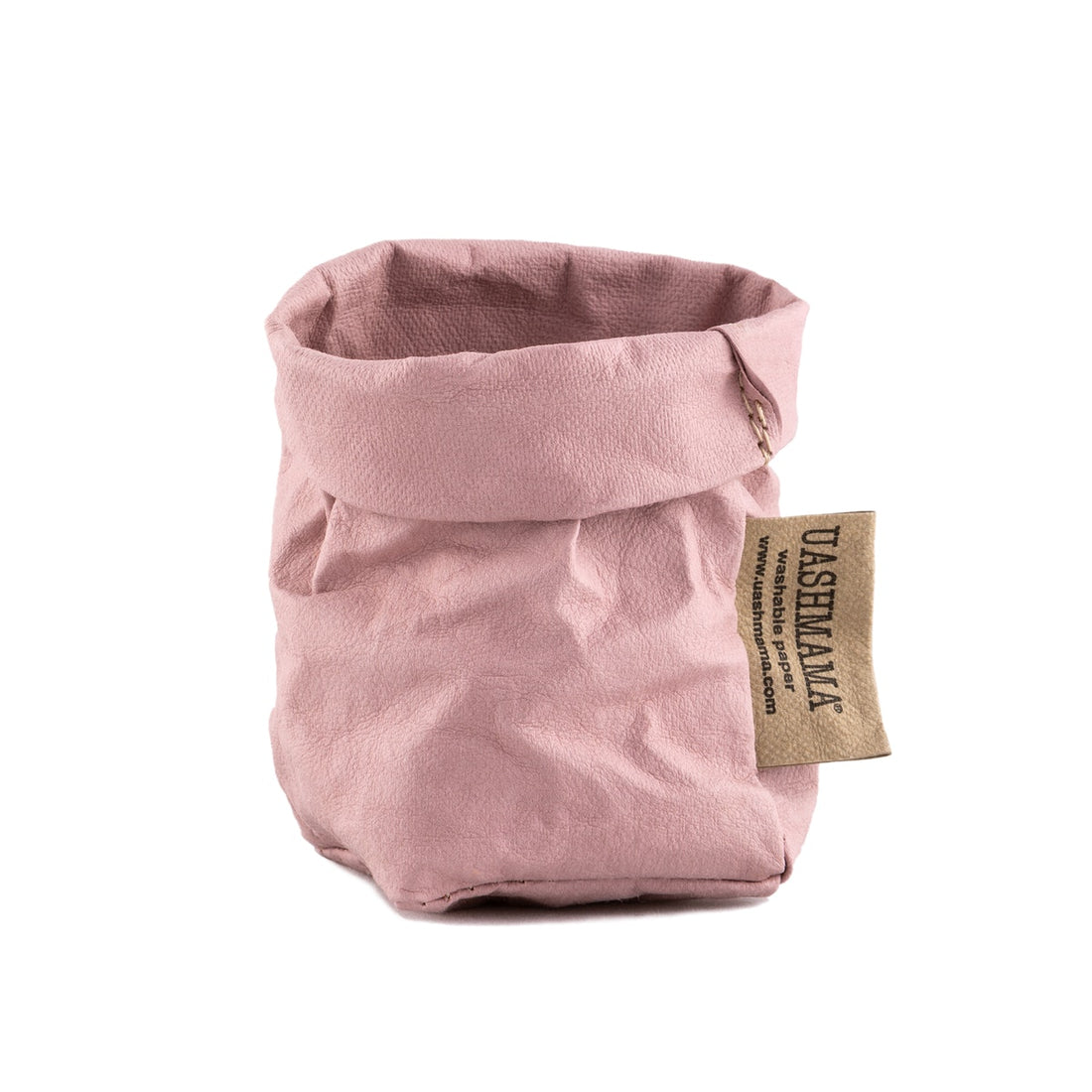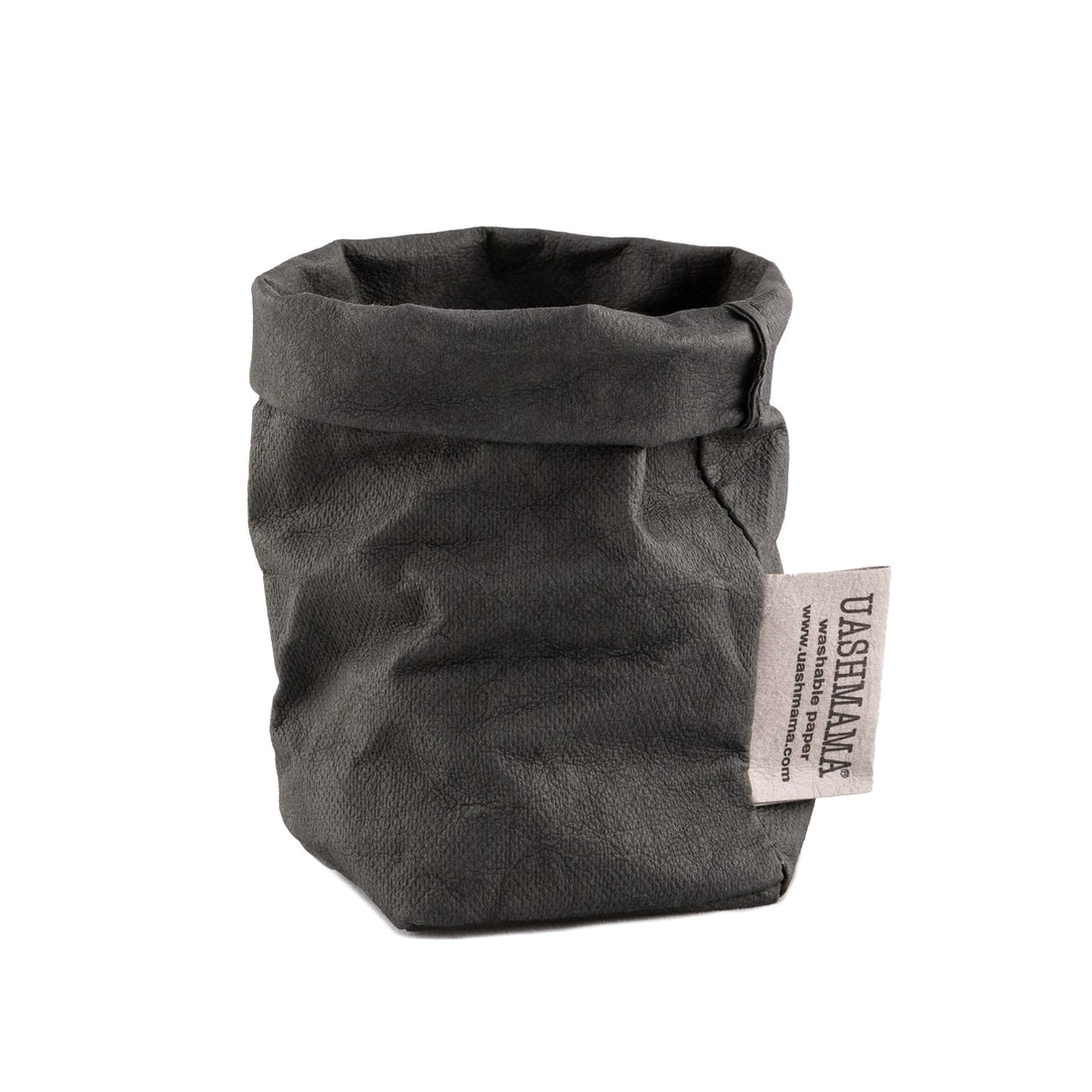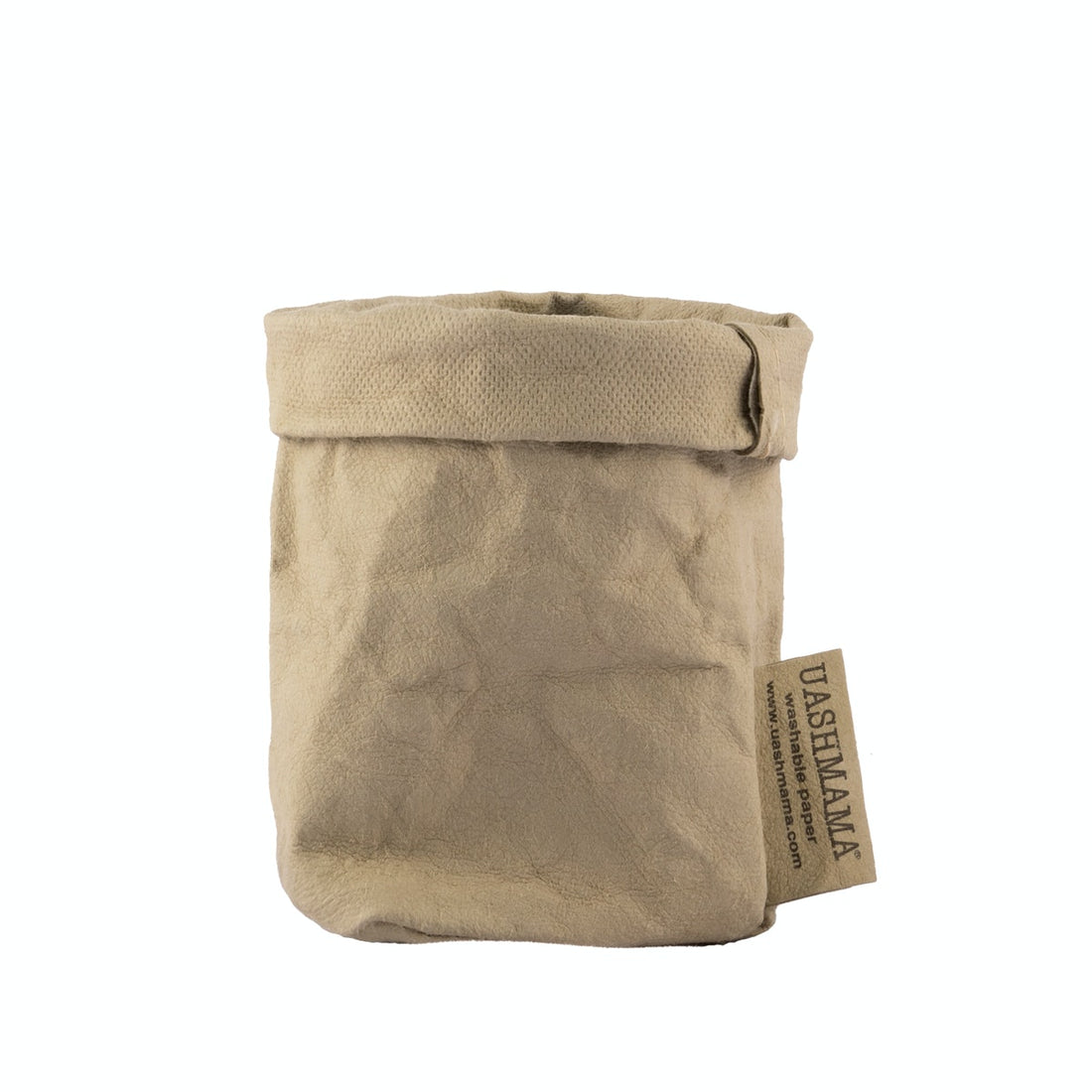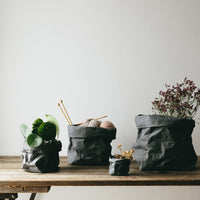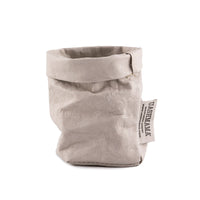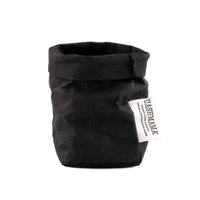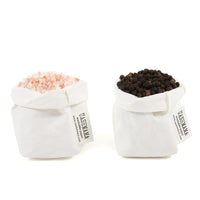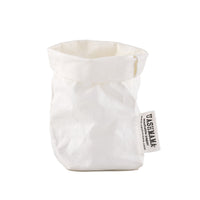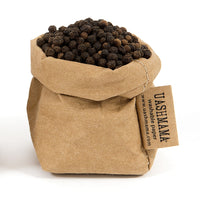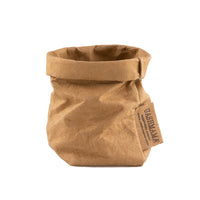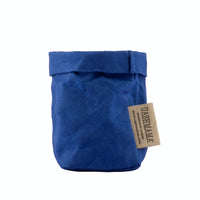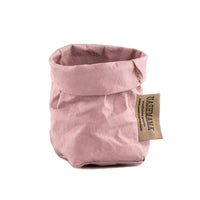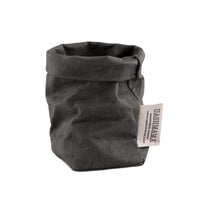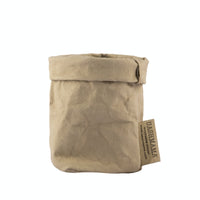 UASHMAMA PAPER BAG X SMALL MATT
Made with beauty & function in mind, our Paper Bags have versatile uses.
The XSMALL size, the smallest size of the nine, can be utilized for:

* Kitchen seasonings (such as salt & pepper)
* Office organization (small clips or pins)
* Small decorative use (as a tiny pot holder for miniature plants)

All sizes are measured unrolled. The height can be rolled up or down to suit the contents. Each bag is handmade, dimensions can vary slightly.
W5 x D5 x H11cm
Wash in warm water using a mild soap or detergent.
We recommend washing the brighter colours separately, these colours are designed to fade.
If you're using your UASHMAMA product for herbs, plants or flowers be sure to use a small pot, vase or container.
Do not pot directly into the product.
This product is not waterproof, water will not hurt our bags but they will leak so remember to use a plant tray.
100% Organic